Research Engagement and Impact

Why are little penguins declining?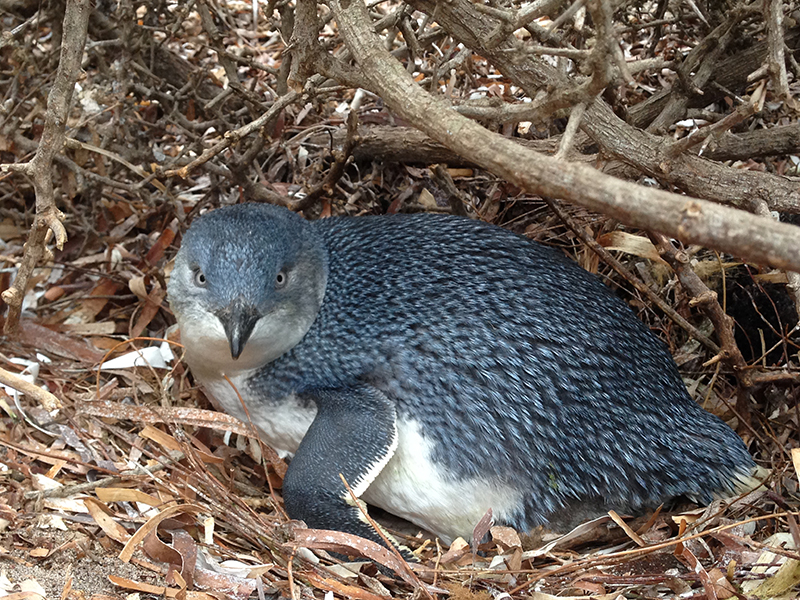 Adult little penguin nesting on Troubridge Island
Photography credit: Diane Colombelli-Négrel
Are blood parasites to blame for the little penguin population decline in Australia? This is the question that Dr Diane Colombelli-Négrel is attempting to answer by comparing blood parasite presence across little penguin colonies in Australia.
In South Australia, over the past decade, little penguins (Eudyptula minor) have shown 50-80% population declines. Emigration, low reproductive success and/or predation have been suggested as the reasons, but the impact of parasites has been overlooked.
Parasites can be significant drivers of bird population dynamics. In seabirds, the incidence of blood parasites was believed to be low until recently, but there is now growing evidence of mortality in the wild caused by blood parasites. "The funding from the Sir Mark Mitchell Foundation will allow testing of an unprecedented number of colonies across different states which will help resolving considerable gaps in little penguin parasitology research to date," said Diane.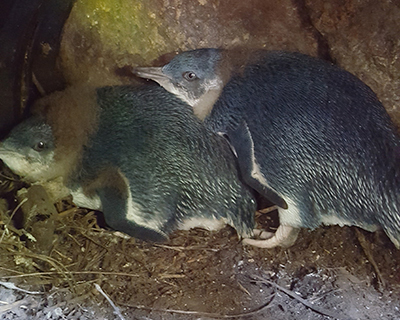 Chick little penguins on Granite Island
Photography credit: Vanessa Owens
A 2013 study in Western Australia demonstrated the presence of the blood parasite Haemoproteus spp. within little penguins and mortality due their presence. Using molecular methods, a recent study identified blood parasites (specifically Haemoproteus and Plasmodium spp.) in 86% of the individuals sampled in South Australia, with 80% of the infected individuals having multiple infections. As these discoveries are very recent, it is imperative that additional information on the extent and intensity of these parasites in little penguin populations across a wide range of colonies is ascertained.
In order to do this, Diane, will compare blood parasite presence and species between the South Australian colonies and colonies located in other states. Very little is known about the impact of blood parasites on penguins, and even less on survival or population declines, hence information of this nature is crucial to implement appropriate conservation measures.
---