Research Engagement and Impact

Pitching ON tasty seaweed jelly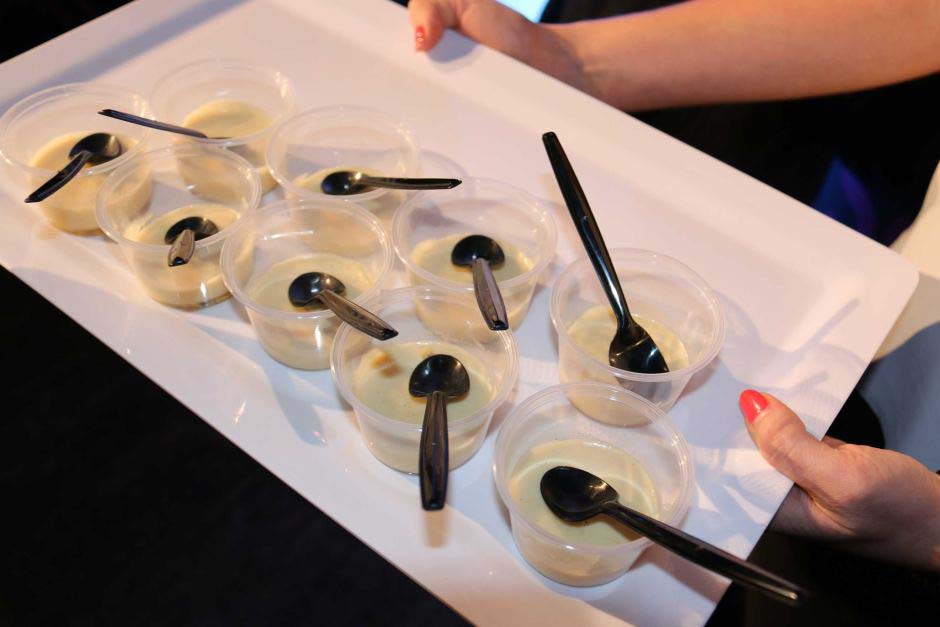 Will kids want to eat seaweed jelly? Can the CSIRO ON Accelerate Program help?
A joint team presentation from Flinders researchers, CSIRO staff and Flinders Partners in Melbourne on the 6 April 2017 aimed to show investors just how and why kids should be eating it.
The seaweed jelly has been developed as a new calcium rich source of food to tackle the problem of only one in six people eating dairy. To be marketed specifically for children, the jelly is made from seaweed and lobster shells - a waste product in the lobster processing industry. Other methods of trying to increase calcium intake in children has not been successful in the past, but the researchers have developed this tasty jelly as a more enticing option. By using lobster shells waste product, and seaweed that is an underused resource, the cost effective jelly packaged in a lunchbox style 'squishy pack' was a hit on the final day of presentations.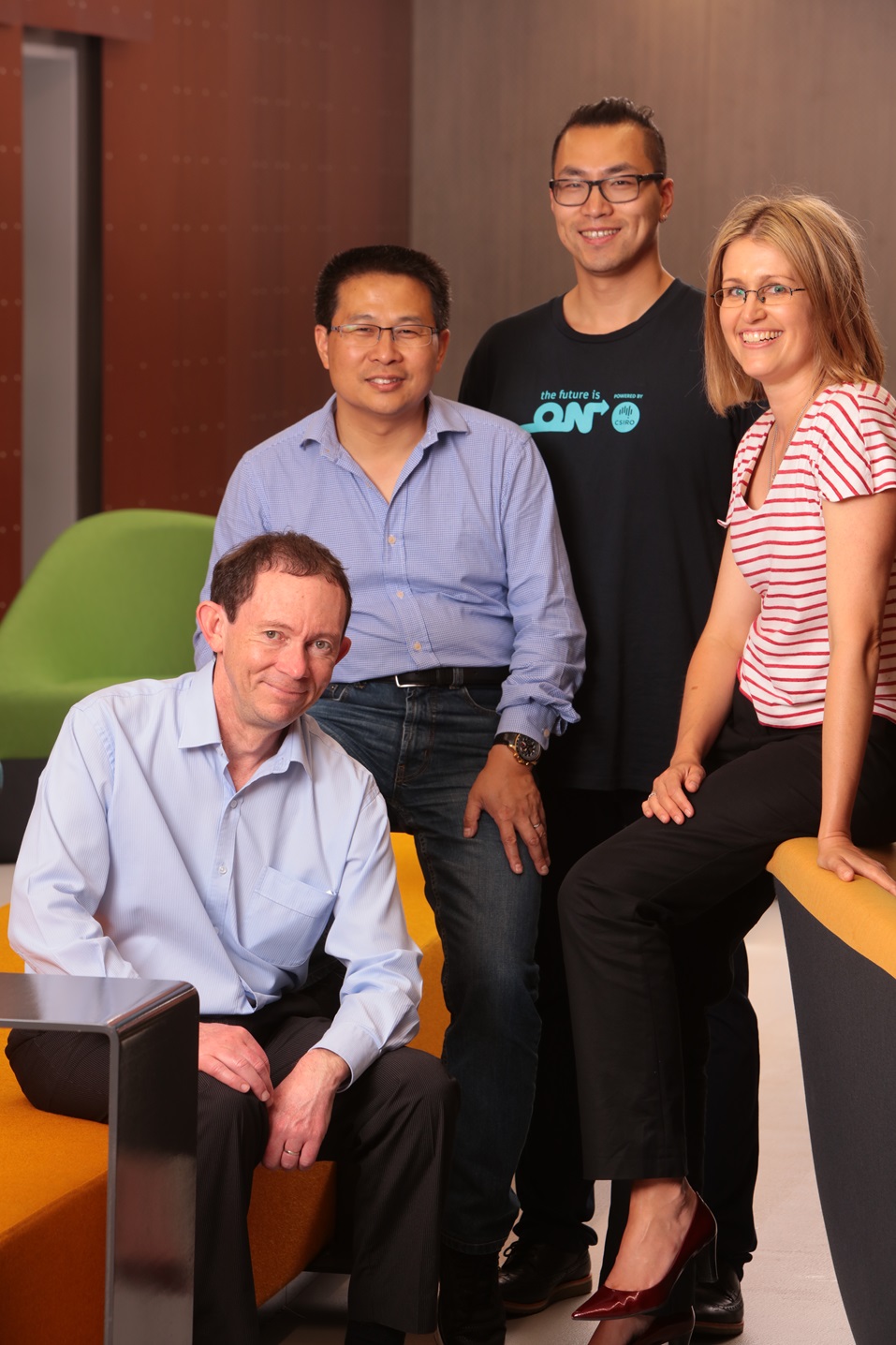 SeaNU team: Dr Michael Conlon, Professor Wei Zhang, Mr Peng Su, and Dr Rebecca Perry
Image sourced from: CSIRO
The SeaNU team, consisting of Professor Wei Zhang (Flinders Centre for Marine Bioproducts Development), Mr Peng Su (Flinders Centre for Marine Bioproducts Development), Dr Michael Conlon (CSIRO Health & Biosecurity), Dr Damien Belobrajdic (CSIRO Health & Biosecurity), and Dr Rebecca Perry (Flinders Partners) took part in the 12 week program that culminated in the presentation day. This Flinders team was the only one out of the ten selected for ON Accelerate 3 that included staff from the CSIRO. The final 'Demo Day' included over 200 industry and stakeholder attendees, including from the Department of Industry, Innovation and Science, the Department of Economic Development, Jobs, Transport and Resources, GE, DST Group, AGL Energy, Telstra, Merrill Lynch, and many others from startups, law firms and the education sector.

"Australia has a largely untapped resource of renewable seaweed (macroalgae) varieties which has so far been under-explored," Wei said. "We have the dream here of developing a substantial seaweed; also other ocean-derived nutritional resource processing industry in South Australia based on this new efficient and environmentally friendly processing technology."
Each team selected for ON Accelerate receives a $15,000 OPEX budget to assist them with participation in the program. SeaNU was awarded a $10,000 bonus at the midway point of the program for high performing teams. This highly competitive program is aimed at increasing the entrepreneurial skills of researchers by pairing them with mentors, hosting face-to-face workshops and ending with the Demo Day. ON Accelerate 4 will be opening later in the year and to register interest in the program, fill in the online form at the ON Accelerate page.
---