Research Engagement and Impact

Invasion of the European crabs

A male European shore crab,
Carcinus maenas
, found in Port Gawler, Adelaide
.
Photo by René Campbell

Australia has not been immune to the invasion of the European shore crab. These notorious marine invaders are considered to be in the top 100 of the world's worst invasive species, and have been introduced to the Pacific and Atlantic coasts of North America, the Patagonian coast of South America, Japan, the cape of South Africa, and south-eastern Australia, often via ship ballast. What has made them so devastating for these indigenous coastlines is the crab's voracious appetite, particularly for commercial fisheries such as clams and cockles. It has long been considered that they may also impact on native biodiversity through predation and competition.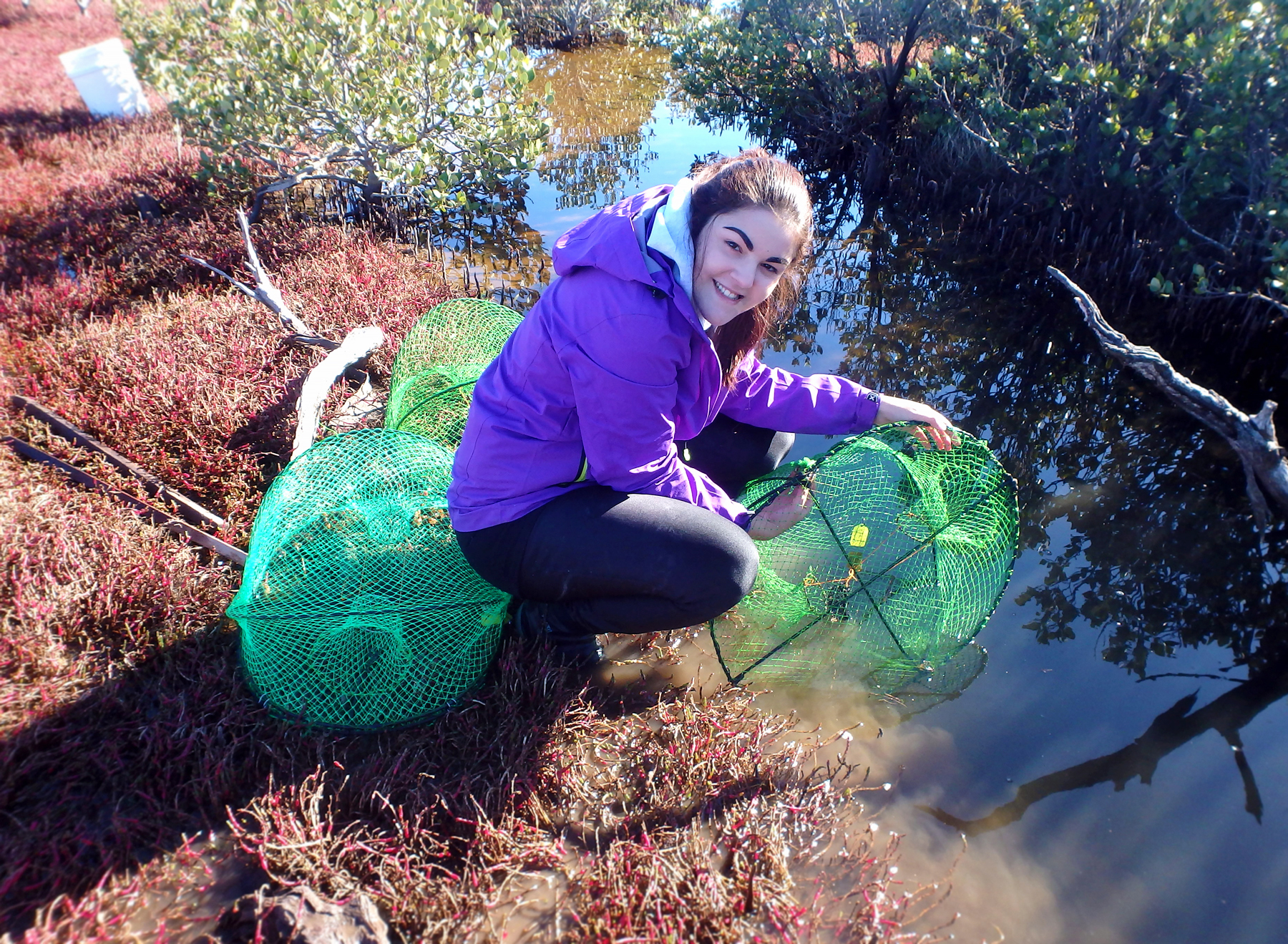 René Campbell using opera house traps to locate
Carcinus maenas
in mangrove habitats of Spencer Gulf.
Photo by Louis Halstead
In Australia, populations of these crabs are found in Victoria, New South Wales, Tasmania, and South Australia. However, little is known about their population biology in southern Australia or their adaptations to our unique temperate coastline. René Campbell, School of Biology, is currently undertaking field work in both Gulf St. Vincent and the Spencer Gulf to capture these invasive crabs to assess their current distribution, and to start analysing reproductive and molecular samples. The field work has been funded via a successful application to the Sir Mark Mitchell Foundation.
René's current PhD project, The population biology and adaptation of the invasive European shore crab (Genus Carcinus) in southern Australia, will include the information obtained from these field trips. The reproductive and molecular samples, particularly the reproductive samples, will help identify what time of year and how often female crabs reproduce, which may influence the spread of this marine invader and determine future ecological management decisions. "These techniques will help me confirm species identification and assess population genetic structure of crabs in southern Australia, which can help us understand how different populations are connected, and if they were the result of multiple introductions," said René.
---