Research Engagement and Impact

The scientist's guide to a successful career in academia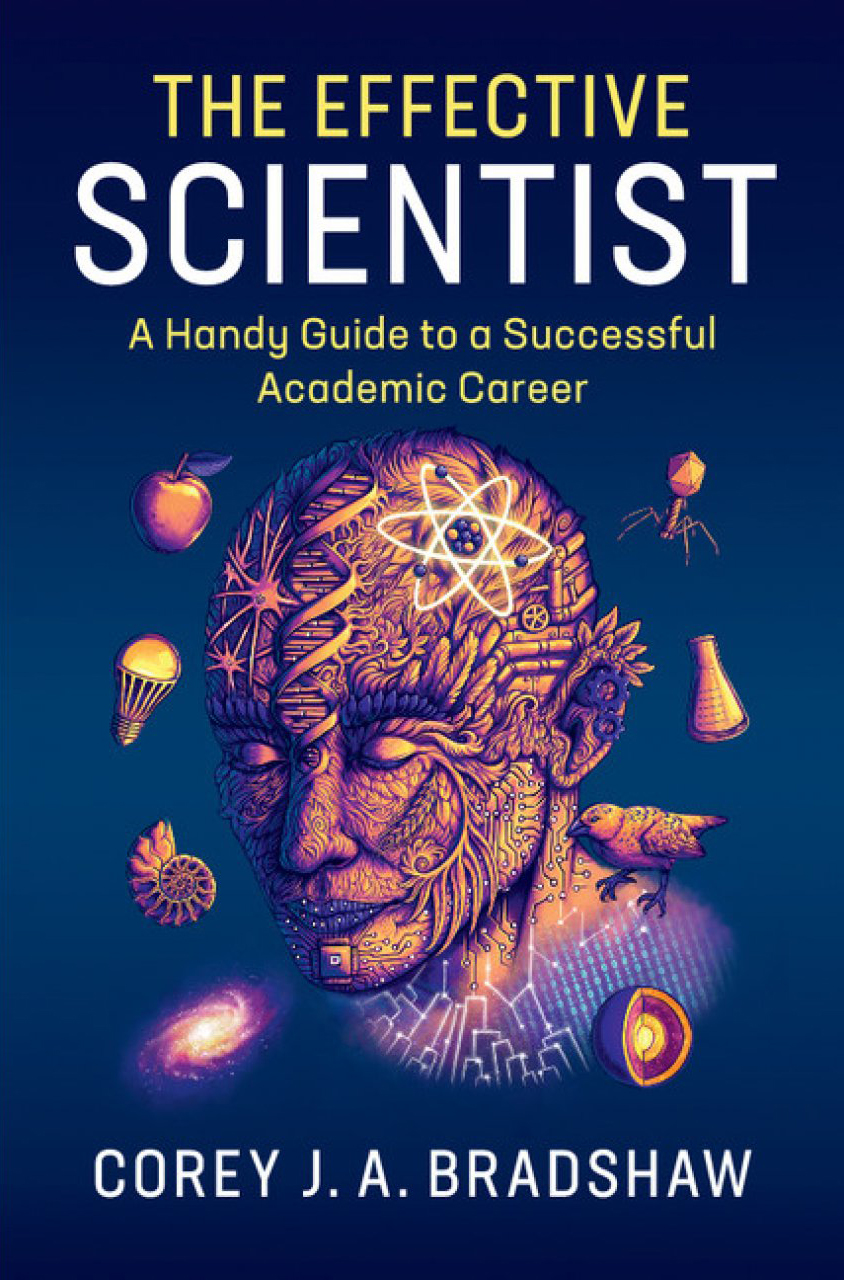 Professor Corey Bradshaw, Matthew Flinders Fellow in Global Ecology, has shared his mistakes in a major part of academia in a new book The Effective Scientist – A Handy Guide to a Successful Academic Career.
To help younger scientists, Corey focuses in on writing, communicating and storytelling. The Effective Scientist can be purchased from Cambridge University Press and is illustrated by Flinders University PhD candidate René Campbell.
As Corey says, "most scientists haven't had proper training in English literature. The understanding of grammatical structure and the subtleties of the English language and the beautiful array of terminology we can use while trying to remain precise and to the point such that we can clarify very complex concepts to not only our colleagues but also to the rest of the world is not included in science training. This ability to communicate effectively takes an exceptional command of the English language to do properly."

The Science Show on Radio National interviewed Corey on exploring the importance of writing, communication and story-telling for academics, particularly scientists. You can hear the podcast on the ABC Radio website.

---