Flinders Research News

ResearchNow Tips - Important Fields for Research Outputs

ResearchNow is the University's new research information management system.
Today's ResearchNow Tips article focuses on some of the most important metadata fields in the research output templates. Completing these fields will help you maximise the functionality of the ResearchNow system. Many of these fields are also very important for internal and external reporting (including for promotions, higher degree research supervision eligibility, ERA etc.).
'Publication status'
In preparation
Submitted
Accepted/In press
E-pub ahead of print
Published
If the publication status changes and you cannot edit your output because it is locked after being 'validated' log a 'ResearchNow query' in ServiceOne for assistance. You can still update the status yourself if your output is at the status 'entry in progress' or 'for validation'.
'Abstract'
Important for defining your fingerprints as displayed in the portal.
A fingerprint is an index of weighted terms visualised according to their weight and is built using the Elsevier Fingerprint Engine. You can omit unwanted fingerprint. Please refer to the quick reference guide.
'Contributors'
You can change your role to suit each output:
Author
Illustrator
Editor
Translator
Publisher
Guest editor
'Publication managed by'
Managing organisation unit - Your College or Area (e.g. College of Science and Engineering or Centre for Innovation of Learning and Teaching)
This will direct your output to the appropriate local support persons and it is therefore important to insert the correct College.
'Discipline assignment'
Fields of Research (FoR) – are not imported from Scopus, but are important for making your outputs easily discoverable and accessible to internal Flinders' reports. At the moment, FoR codes are not visible on the Research @ Flinders portal.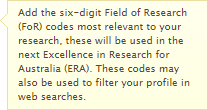 'Electronic version(s), and related files and links'
Digital Object Identifier (DOI) - by adding an available DOI to your research output record it will make your publication easy to locate and be more accessible through the Research @ Flinders portal.
Open access - setting public access to file as 'unknown' is endorsed. The Library will check during validation. If you would like to ensure your output is as openly accessable as possible, please refer to this quick reference guide)
Altmetrics (displayed on the Research @ Flinders portal) can be calculated for a research output if it has a DOI linked in ResearchNow. ResearchNow displays altmetric metrics from two different altmetric organisations, Altmetrics and PlumX. Examples of altmetrics are Twitter retweets, Facebook likes, news articles, blog mentions, captures (e.g. number of clicks, downloads, news etc).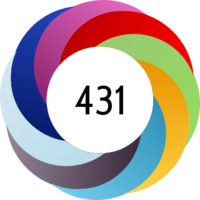 Altmetrics
Altmetrics displays altmetrics using a 'donut' shape with a different colour representing an online 'mention'
The following link explains the donut and score in further detail: The donut and Altmetric attention score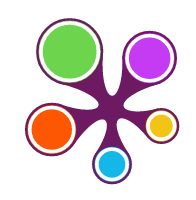 PlumX
PlumX displays altmetrics using a 'star' shape representing 5 different altmetrics categories including citations, captures, usage, mentions and social media.
The following link explains the star and score in further details: Learn about PlumX metrics
'Keywords'
Flinders Publication Category
The Flinders Publication Category is the publication category that was previously used by Research Master and formerly used by HERDC for research output reporting (e.g. A1, B1 etc). ERA also uses these publication categories for research output reporting.
By completing this keyword selection, it will assist in your research outputs being visible during reporting periods.
Keep an eye out for the next instalment of ResearchNow tips in Inspiring Research.
ResearchNow creates a shared digital space for managing and reporting on Flinders research outputs, including publications, collaborations, and researcher profiles. ResearchNow makes it possible for a researcher to manage all aspects of their own research profile, from anywhere in the world. It includes powerful tools for automatic publication harvesting, researcher profile promotion and research metrics collection and reporting.
---