Flinders Research News

ARC & NHMRC Grants Application Expression of Interest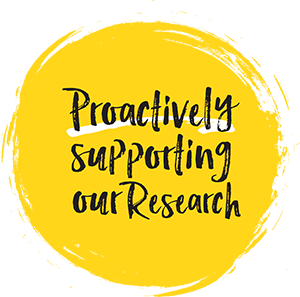 Researchers intending to submit an application through Flinders University to the upcoming ARC or NHMRC grant rounds are requested to complete a brief Expression of Interest (EOI) online by 24 September 2018 (9 AM).
The EOI portal can be accessed here.
The timely completion of this EOI enables the College Deans (Research) and Research Development and Support (RDS) to be aware of the application intentions of researchers, and so initiate the appropriate advice and support that researchers may need before substantial work ensues with the grant application.
With the new landscape for NHMRC grants this year, this is particularly important. It also then helps to scope the subsequent grant application and review requirements over the coming months.
Information on the timing of all NHMRC and ARC rounds will be released together with RDS internal deadlines once the funding bodies provide dates for all schemes. Note however a number of NHMRC deadline dates are available here.
Please note that there will be a separate EOI process for the ARC Linkage Infrastructure Equipment and Facilities scheme – Round LE20.
RDS Senior Research Grants Officers would welcome the opportunity to meet with ARC and NHMRC applicants. Please feel free to contact the relevant officer below to discuss your application:
---