Flinders Research News

New research funding register of interest now open – "Diversifying Research Income"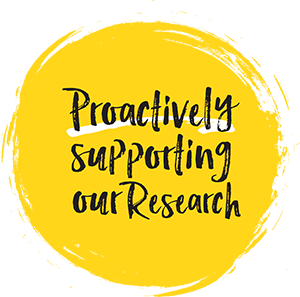 In 2020, a register of interest "Diversifying Research Income" will enable Research Development and Support (RDS) to target opportunities to researchers and support and work with those interested in applying for research funding other than ARC, NHMC and MRFF grant income. We invite interested researchers to complete a brief survey by Friday 20 March 2020.
By completing this survey, you are registering your interest to learn, explore and receive information about a broad range of research funding sources.
These may include:
competitive research funding from local, state or federal government departments and agencies
research tenders
business and industry programs
philanthropic organisation and foundations, other non-government organisations (NGOs)
international schemes
Diversified research income streams can fund a variety of concurrent research activities and programs ranging from significant tender contracts and major, long-running research projects to smaller scale investments such as funding Honours or postgraduate projects, pilot studies or conference support.
Information from this survey will be used to inform RDS of your specific areas of research focus, expertise and interest and the research funding sources that you are interested in. This will enable the RDS to:
send targeted emails directly to you to provide timely information on schemes and funding opportunities matched to your discipline, research interest and career stage; and
invite you to relevant researcher training and development opportunities and information sessions that aim to increase awareness and upskill the research community.
Please note that two registers will run in 2020:
This one, "Diversifying research income" (closing 20 March 2020) and
"ARC and NHMRC grants Intent to Apply" (opening 29 June 2020, closing 29 July 2020)

---