Flinders Research News

Now open - Expression of Interest for 2020 applications for ARC and NHMRC funding programs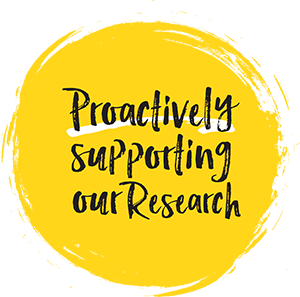 The ARC and NHMRC Expressions of Interest (EoIs) process is now open, closing on 29 July 2019.
EoIs are an indication of your intention to apply for ARC and NMHRC funding programs, and enable you to access to additional benefits and opportunities that can assist and support you and your application(s), such as grant development, external review, mentorship and the incentive scheme.
A vital component of achieving the University's strategic goal to increase its research intensity is to enhance our success with category 1 competitive funding schemes, primarily those of the ARC, the NHMRC and the MRFF. Key to this is providing effective support and incentives for grant applications. To this end, grant application support and a range of co-investments supporting successful applications as incentives to apply, will again be offered this year.
The Expression of Interest (EoI) process will give you the opportunity to benefit from the support and incentives scheme, in particular to secure an external professional review of your draft grant application. Feedback from earlier this year shows that the external reviews are greatly valued.
If you wish to be considered for an external review you will need to return the EoI by the deadline of 29 July 2019.
The time required for completion of the EoI form is not onerous.
The EoI deadline will ensure optimal support for the development of applications and allow better targeting of researcher training and development workshops ('Grants Evolution') to be held in August and September. EoIs are also important sources of information for College Deans of Research in regard to potential College peer mentorship, review and support.
For your information, a 'near miss funding' scheme will be available to support development of re-submissions of ARC Discovery Projects and NHMRC Ideas Grants that, while unsuccessful, were ranked highly. Information on the co-investments schemes associated with successful grant applications and on support for other grant and fellowship applications will follow by separate email.
Deputy Vice-Chancellor (Research), Professor Robert Saint said, "I strongly encourage all researchers considering ARC or NHMRC grant applications to complete the Expression of Interest."
For any questions or advice needed on the EoI process :
---