Seminars Conferences and Workshops

Beyond the Bruise - the invisible elements of domestic and family violence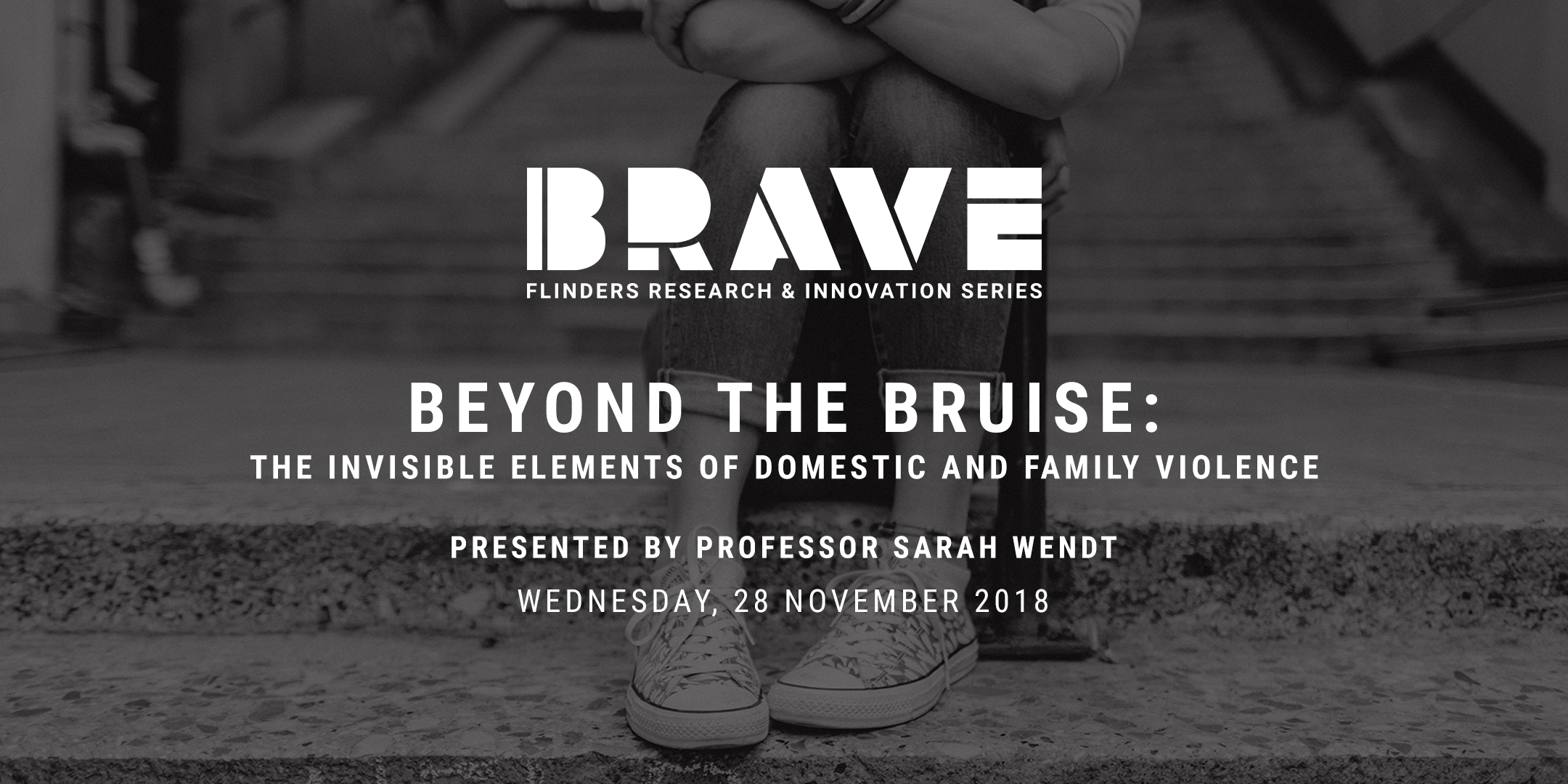 Domestic and family violence is more than just a headline; the actual work involved in responding to this complex issue is largely invisible and unknown. How can we best support the sector and workforce to tackle domestic and family violence to ensure the best outcomes for families as well as maintain a sustainable workforce?
Over light refreshments, Professor Sarah Wendt will explore domestic and family violence, raising questions about the future of the domestic and family violence workforce and what we expect, as part of the BRAVE Flinders Research & Innovation Series.
The lecture "Beyond the Bruise: the invisible elements of domestic and family violence" will be held in Level 1, Room 1, Flinders Victoria Square on Wednesday, 28 November 2018, 5:30-7:30pm.
To register to attend, visit the Registration page.
Through its education and research programs, Flinders encourages new ways of thinking, and supports experimentation and daring, with the mission to contribute on an international scale through 'changing lives and changing the world'. So we invite you to share and collaborate with us on our BRAVE journey. We will impart our knowledge and new discoveries, elevate discussion and inspire debate; all with the view to facilitate the betterment of our society. To find out more about the BRAVE series, please visit the Flinders website.
Be BRAVE, be bold, be at Flinders.
---