Seminars Conferences and Workshops

BRAVE lecture - Rewriting evolution, our fishy origins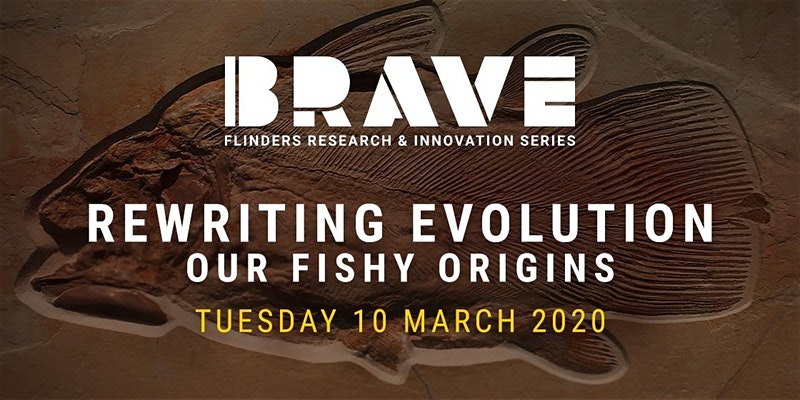 Join globally renowned Professor John Long, Strategic Professor of Palaeontology, as he presents the first Brave Lecture for 2020, Rewriting evolution - our fishy origins.
For the past two centuries, the key evolutionary narrative has been about how humans evolved from apes. Whilst this part of our history is well-documented from fossil remains, it is only the end part of our story. The beginnings of the human body plan, along with many of our intrinsic behaviours, first appear much deeper in time.
Professor Long will discuss his thesis that the big steps in human evolution took place well before fishes left the water to invade land. This research provides a new perspective on humans' evolutionary story; one which comes from looking up from the water's edge, not looking down from the trees.
Brave lecture series
When: 6pm, Tuesday 10 March
Where: Alere Function Centre, Bedford Park campus
Tours of the palaeontology lab will be offered before and after the lecture (registration required).
Register: here
Flinders researchers are tackling the big questions facing society. They are examining new concepts, reimagining and rethinking received wisdom, unearthing the past, and confronting the future.

Through bravely contesting ideas, they seek to uncover new learnings and knowledge for the betterment of society.
Each month through the BRAVE public lecture series, our researchers present their insights on issues of local, national and global significance uncovered through research.
---