Seminars Conferences and Workshops

2019 International Conference on Information Visualisation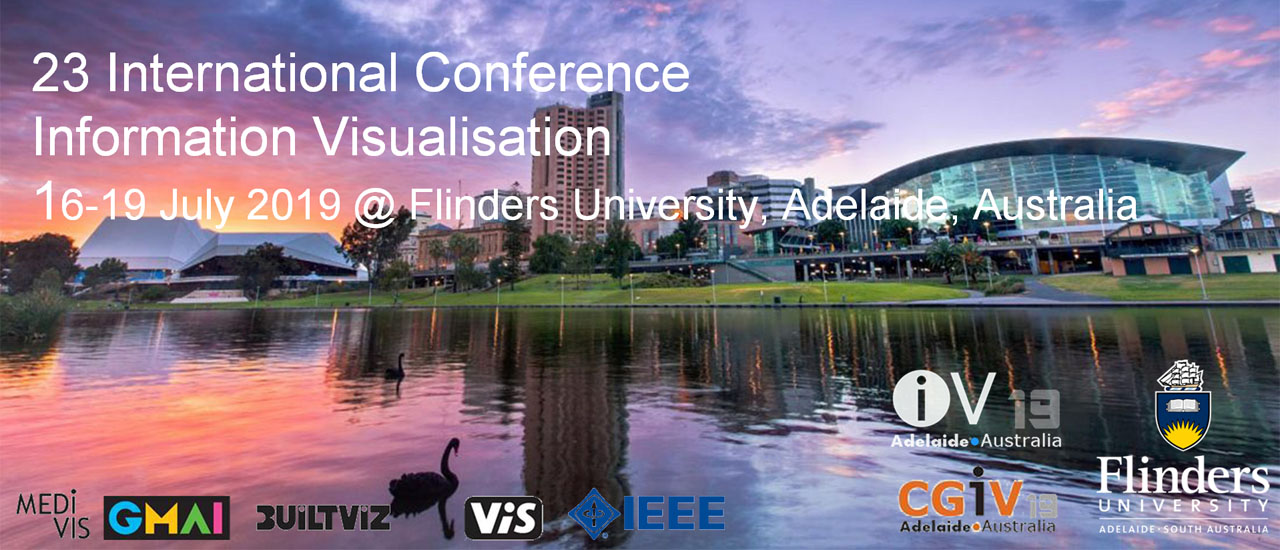 The 2019 International Conference on Information Visualisation (IV2019) will be hosted at Flinders University by the College of Humanities, Arts and Social Sciences at Flinders, 16-19 July 2019.
IV2019 aims to focus on the interdisciplinary methods and affiliated research amongst various science and art disciplines, medicine, engineering, media, humanities and commerce. It links academia and industry with the goal of stimulating views and providing a forum where researchers and practitioners can discuss the latest developments linked to Information Visualisation.
It is the first time this three day event has been held in Australia and will focus on meeting the burgeoning demand of today's 'Information Access' through the medium of computing and other media.
Further information is available at the conference site.
Full papers are due 1 April 2019. Early registration closes 21 May 2019.
All papers are fully peer-reviewed and published in the IEEE conference proceedings. Selected extended papers will be invited for publishing in special editions of Journals attached to specific tracks or themes.
IV2019 has been running for 23 years. It attracts hundreds of participants each year from across the globe. As a cross-disciplinary field, researchers and academics from many fields meet, discuss, demonstrate and present a diverse array of different types of information visualisation. As such, many collaborations have formed from the conference.
---