Seminars Conferences and Workshops

Supporting Sapphire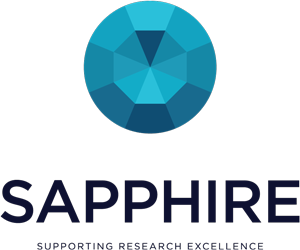 The NHMRC has released Sapphire, their new online grant management system.
To support the Flinders' research community, Research Development and Support (RDS) is presenting information about Sapphire on Friday 6 March, and hands-on training in Sapphire on Tuesday 10 March, Monday 16 March and Wednesday 18 March.
Register now at ienrol-research to join an information session, "NHMRC Ideas grants and Sapphire launch" on Friday 6 March by Flinders' Grants and Tenders team, RDS.
RDS will provide further hands-on training to support Flinders' researchers' transition to Sapphire:
Tuesday 10 March - Lecture Theatre 1, Flinders Medical Centre 12.30-1.30 pm
Monday 16 March - Level 4 Seminar Area, Flinders Medical Centre 12.30-1.30 pm
Wednesday 18 March - Room 1300, Physical Sciences Building, Bedford Park 10:00-11:00 am
Register now at ienrol-research to participate in a "Sapphire Training" workshop, which will include a demonstration of Sapphire and time for researchers to access, navigate and step through Sapphire in-session. There will be plenty of time for questions as well as information about how to access further advice and support.
The NHMRC has released the following news and advice:
NHMRC copied RGMS users' CV/Profile data from RGMS for migration into Sapphire on Wednesday 12 February 2020 after 5.00pm (AEDT). Any changes made to an RGMS profile after this date has not been replicated in Sapphire. The NHMRC has advised that it is the responsibility of researchers to confirm all Profile data is complete and up-to-date prior to submitting an application. Information on how to access Sapphire is available on the NHMRC Website.
A summary of the key changes for Sapphire Profile and NHRMC's recommendation for checking your profile data is available on the NHMRC website. If you have any questions or concerns about your migrated profile data, please contact the Sapphire Help Desk.
Current Applicants using RGMS - All grant opportunities that are currently open will continue to accept applications through RGMS. Applicants to these grant opportunities should continue to update their profile and applications in RGMS in accordance with the relevant grant opportunity grant guidelines.
Peer Reviewers and active grants - Until further notice, RGMS will continue to be used for peer review processes and post-award management of active grants, including grant variations, reporting and payments.
Next Steps - The launch is stage one of Sapphire and it includes functionality to support user profiles and applications. This reflects NHMRC's staged approach to the development and implementation of Sapphire. Sapphire will continue to be updated and improved over the life of the system.
The first grant round to open will be Synergy Grants on 26 February 2020. Applications for all future grant opportunities will be received in Sapphire
NHMRC assistance and help - Resources are available to assist you in navigating Sapphire, such as Help (a list of frequently asked questions and answers), how-to videos and access to the Sapphire Help Desk. The Sapphire Helpdesk will be available by email and telephone to assist you with any questions and issues.
The NHMRC encourages applicants to provide feedback on their experience with the system, online tutorials and Help by completing the online feedback form, emailing or calling the Sapphire Helpdesk on 1800 500 983.
Your feedback will help NHMRC resolve any urgent issues and will help inform improvements to Sapphire.
We encourage you visit the NHRMC Website regularly to keep yourself informed.
---